Faxed Documents
Faxed Documents Presented for Notarization
ASN Hot Tip, Published October 2011
The trusty fax machine… it's still very much in use today as an alternative to emailing documents.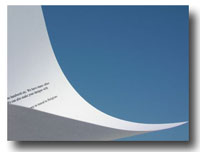 It's perfectly acceptable to perform a notarial act over a faxed document. As with every notarial act, the signer must be present before the notary. In addition, faxed documents presented for a traditional, "wet-ink" notarial act must bear the signer's original, "wet-ink" signature, as follows:
Document was first faxed, then wet-ink signed by the signer—it bears the signer's original signature. For an acknowledgment, the faxed document may be signed prior-to or at the time of notarization. For an oath/affirmation, the faxed document must be signed in your presence.
Document was first wet-ink signed, then faxed—it bears the signer's facsimile signature, not his original. You must ask the signer to place an original, wet-ink signature on the faxed version of the document in order to make it eligible for notarization. The signer should not trace over his previous signature; he simply makes another adjacent to the previous one. The wet-ink signature must be made in your presence anyway if the required notarial act is an oath/affirmation.
Once you have settled the issue of an original, wet-ink signature on the faxed document, and if all the other requirements of notarization are satisfied, then you may proceed with the notarial act. Complete your notary recordbook entry, and use the "Comments" section of the entry to make any additional notes you feel are necessary.

Questions, comments on this Hot Tip? Email Kathleen@asnnotary.org

Your data is safe with us! (read our privacy and security policy)