Membership

Place your trust in the notary society that always puts the notary first...
American Society of Notaries.
Join the nation's oldest and most distinguished professional notary association serving notaries public, and experience the hands-on customer service and technical support that make ASN members so loyal. Our smaller, select membership base enables us to serve you more personally. Our experienced, commissioned notaries public on staff research state notary law to ensure that our technical support is the best it can be.
ASN Membership starts at just $39 for one year with special discounts for multi-year subscriptions. Becoming a member is easy - CLICK HERE TO FILL OUT THE ONLINE APPLICATION or complete the attached membership application and mail or fax it to 850.671.5165.
OUR MEMBERS
Notaries from all professions, and all walks of life, united in their desire for information, support and guidance to help them serve ethically and responsibly.
OUR MISSION
ASN is dedicated to providing its members with education, professional service and technical support; promoting high ethical standards; and increasing public awareness of notaries' valuable contributions.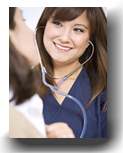 OUR BENEFITS
• Notary law monitoring and updates...stay up-to-date on your state-specific requirements.
• Email information, updates, best practices advice and tips.
• A free listing in our All-States Notary Locator... nationwide zip-code search makes it easy for clients to find you.
• Toll-free technical support by our skilled staff...don't guess, call us!
• Full-service web site with members-only access to valuable information. Log in as a member to browse the latest notary law updates, review our searchable FAQ's on notarial practice, and more!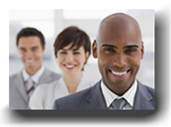 • Great savings on quality notary supplies and ALL online education courses. Members-only pricing means you get the best for less!
• Affiliate programs offering great discounts on services you want and need.

Your data is safe with us! (read our privacy and security policy)