State Notary Requirements Include: notary training and/or exam requirements, state notary stamp and seal requirements, notary bond requirements, recordbook (also called a notary journal) requirements, change of name/address information, State Notary Administrator Contact information and more.
We strive to provide up-to-the minute information, but it is subject to change. Please consult notary authorities for the very latest information on a given state (web links for each state provided).
Please select your state of interest from the U.S. image map or drop-down menu below.
Please Choose a State: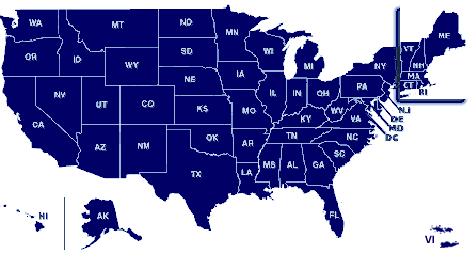 Your data is safe with us! (read our privacy and security policy)