Unlicensed Practice of Law
"Notario" Prohibitions Now Effective in New York State

Copyright, American Society of Notaries | Published February 23, 2015
The New York State Assembly last year enacted the Immigrant Assistance Service Enforcement Act, which seeks to protect immigrants from those who exploit their unfamiliarity with U.S. law by offering bogus "immigration assistance" and engaging in the unlicensed practice of law.

Adopted in August 2014 and effective February 2, 2015, the Act mandates stiffer requirements for immigration assistance providers, prohibits use of terms that can misrepresent one's authority to provide immigration assistance or practice law, and strengthens charges and penalties for immigration assistance law violations. Notably, the Act:
Creates the New York State Office for New Americans, to support, help and advocate for immigrant community members;
Establishes and defines first- and second-degree immigration assistance services fraud;
Creates a right of action so immigrants who have been victimized may take the perpetrator(s) to court;
Strengthens immigrant consumer protections.
Among the Act's consumer protection measures are prohibitions against immigration assistance providers using terms that mislead unsuspecting immigrants into believing a person has powers or authority that they do not have. These terms include "notario public," "notario," and even "notary public" (with the law specifying that "notary public" may be used by a notary licensed by the New York Secretary of State).
American Society of Notaries has long counseled notaries against using terms such as "notario publico" and "notario" when advertising their services, because these terms can lead immigrants to the U.S. to believe that notaries here have greater powers and authority than they actually possess. While notaries abroad have powers that include providing advice and drafting legal documents, U.S. notaries do not—their duties are strictly prescribed by state law and are limited to the performance of specified notarial acts such as taking acknowledgments, administering oaths and affirmations, and witnessing signatures.
Unauthorized Practice of Law
ASN Hot Tip, Published 5/25/2011
If you are not a licensed attorney, you are not authorized to practice law or give legal advice. Some members of the public may assume that you have more power as a notary public than you actually have. They think that you can draw up legal papers, or advise them about some transaction.

Often, though, there are more subtle things that get us into trouble. For example, your customer asks an innocent question, "Should we have witnesses for this transaction?" or "What does this paragraph mean?" You are not authorized to give answers to these types of questions. Perhaps the document does not have a notarial certificate on it, and you add an acknowledgment certificate without the signer's input. This would be an improper act on your part.

If your customer has questions about the transaction that are outside the realm of your duties as a notary, he should obtain advice from the document originator, or the document recipient (often referred to as the "relying" parties) or an attorney before executing the document.

Practicing law without a license may result in the suspension or revocation of your notary commission, and could lead to disciplinary action by the courts. In some cases, this offense even carries criminal penalties.

These are examples of common danger areas for notaries. To avoid the unauthorized practice of law:
Do NOT assist a client in drafting a document.
Do NOT give an opinion or advice about the contents or the effects of the transaction.
Do NOT tell the client how to execute the document, advise the client about the need for witnesses, or choose the notarial act for the notarization.
Do NOT advertise, state, or imply that you have powers not lawfully given you as a notary public.
Do NOT charge a lawyer's fees for your notary services.
Do NOT advertise your notary services in a foreign language without stating in both English and the language of the advertisement that you are not an attorney and have no authority to give legal advice or to accept legal fees for your services.
As an ASN member, you may rely on our expertise to help you evaluate whether you're at risk of unlicensed practice of law. If you are ever in doubt, call your members-only, toll-free helpline for assistance during our normal business hours. You may also email support@asnnotary.org--a great option for less time-sensitive situations.
The Unlicensed Practice of Law (UPL)
ASN Hot Tip, April 2009-#2
The Notary's Dilemma: Not long after completing a notarization, an ASN member notary called our toll-free helpline because he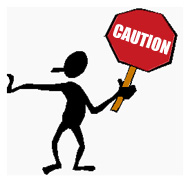 was unsure if his answers to a couple of the document signer's questions actually amounted to the Unlicensed Practice of Law (UPL).
The Situation: Sometimes innocent-sounding questions with relatively simple answers are directly related to executing the document or the legal effects of the transaction, rather than the notarial act that is being performed. Though clients are in your presence strictly for a notarization, the very fact that you are an authoritative figure leads many of them to ask you questions about the document, or to seek your opinion about the effects of the transaction.
While certainly you may answer questions related to the notarial act you are performing for the client, you are strictly prohibited from answering questions about the document or the transaction. If you're not paying attention or especially if you're trying too hard to be helpful, you could easily find yourself on the slippery slope of UPL.
CLASSIC EXAMPLE
A signer presents you a document outlining terms of an agreement, and asks for a notarization. There is, however, no notarial certificate on the document. The signer has no idea what notarial act should be performed; he only knows the document must be notarized and that you, as notary, should know what to do. You see that the document calls for an acknowledgment and you write-in the certificate language… thereby committing UPL because YOU chose the notarial act, not the signer. (You should have explained the difference between an oath/affirmation and acknowledgment, and allowed the signer or another party related to the transaction to choose.)
Notaries are frequently asked: "How should I fill in this part of the form?" It may be obvious to you what information belongs in that part of the form, but can you tell the client? No, not unless you are an attorney.

You could be asked: "Is this the right form to use for a power of attorney?" But the only connection you have to the document is to evaluate the factors (such as document completeness, original signature, etc.) that determine whether you can proceed with notarization. You cannot advise the client how appropriately the document fulfills the purpose of the transaction… that would clearly be an act of UPL.
Notaries are authorized to perform only certain notarial acts by their commissioning state and must limit any professional discussion with their clients to information relating to the performance of these notarial acts. Many states have laws that specifically prohibit notaries from practicing law without a license and provide penalties for the notary who does so.
The Solution: Take a moment to think carefully about each question that your client poses. Ask yourself if the question is about the notarial act that you are performing, or whether it actually relates to the document or the effects of
the transaction. Answer only questions about the notarial act and inform your client that you cannot answer questions about the document or transaction because you are not an attorney. If the client is not working with an attorney, then the document originator or recipient are alternates whom the client may consult.
HELPFUL TIP
Being up-to-date on your state notary laws, and well-versed in recommended, best notarial practices, is an absolute must for avoiding UPL. But that's why you're a member of American Society of Notaries, right? Read our newsletter and tips, visit our web site for the latest information, and CALL US (don't guess!), toll-free, whenever you need guidance.
Questions, comments on this Hot Tip? Email
support@asnnotary.org

Your data is safe with us! (read our privacy and security policy)